Come visit the Christmas lights displays in Dyker Heights Brooklyn.
---
Dyker Heights has one of the most famous Christmas lights displays in the world.
When people think about holiday decorations in New York City, they usually think of the Rockefeller Center Christmas Tree and the lavish store window displays of Midtown Manhattan. But some of the best sights to be seen are actually in Dyker Heights, Brooklyn.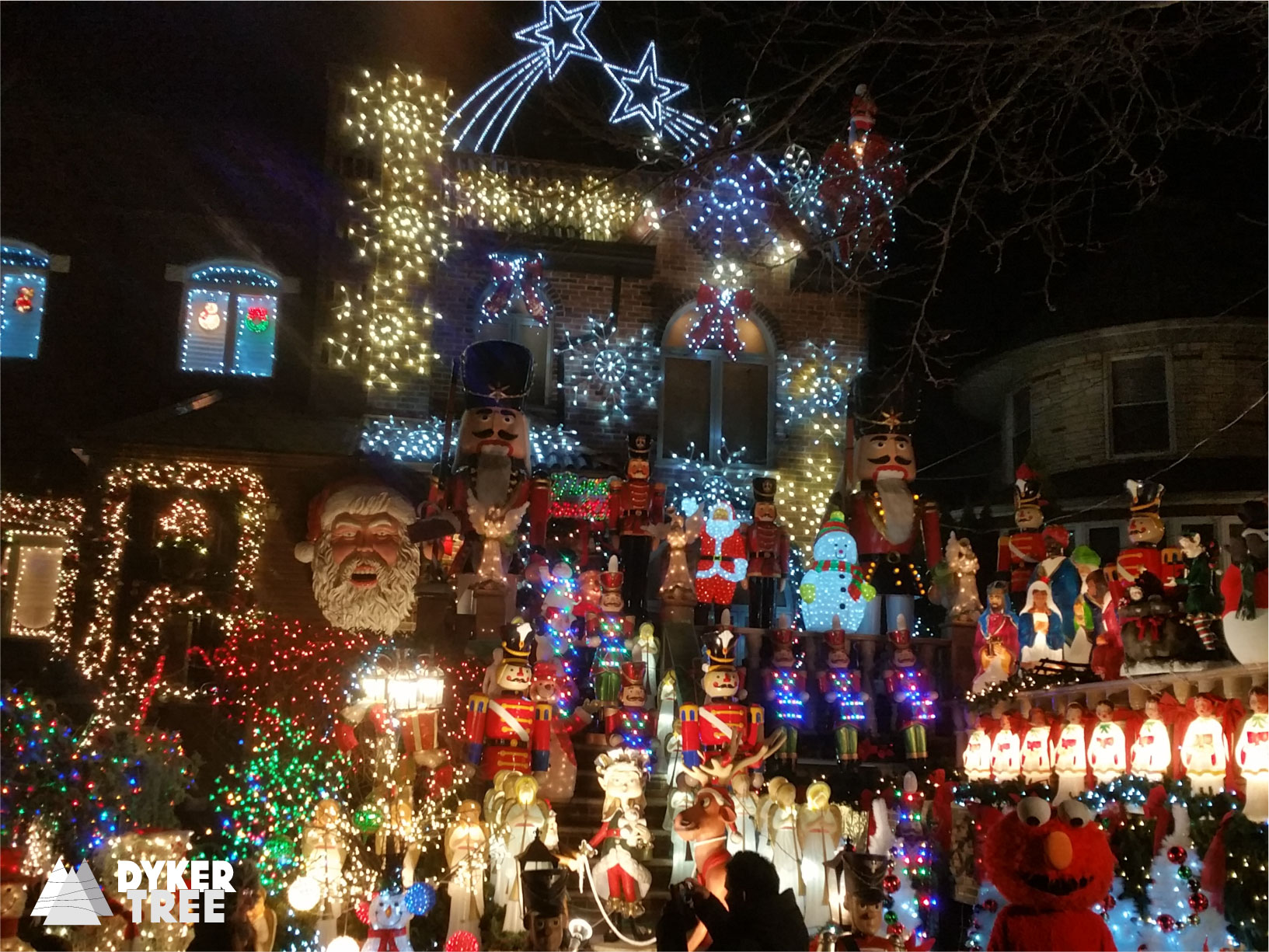 ---
Starting in the 1980's, Christmas started getting bigger and brighter out in Brooklyn with each passing year. In 2018, expect to see massive, professionally-done light displays (some costing upwards of $20,000!).
There is an unspoken competition among the homeowners in the neighborhood, so some have added huge lawn ornaments and motorized displays, making for a lavish holiday spectacle. Just check out the video above.
Dyker Heights has truly become a "must-see" for many people during the holidays. You will see visitors walking through the neighborhood as well as people in their cars rolling by at a few miles per hour all around the area.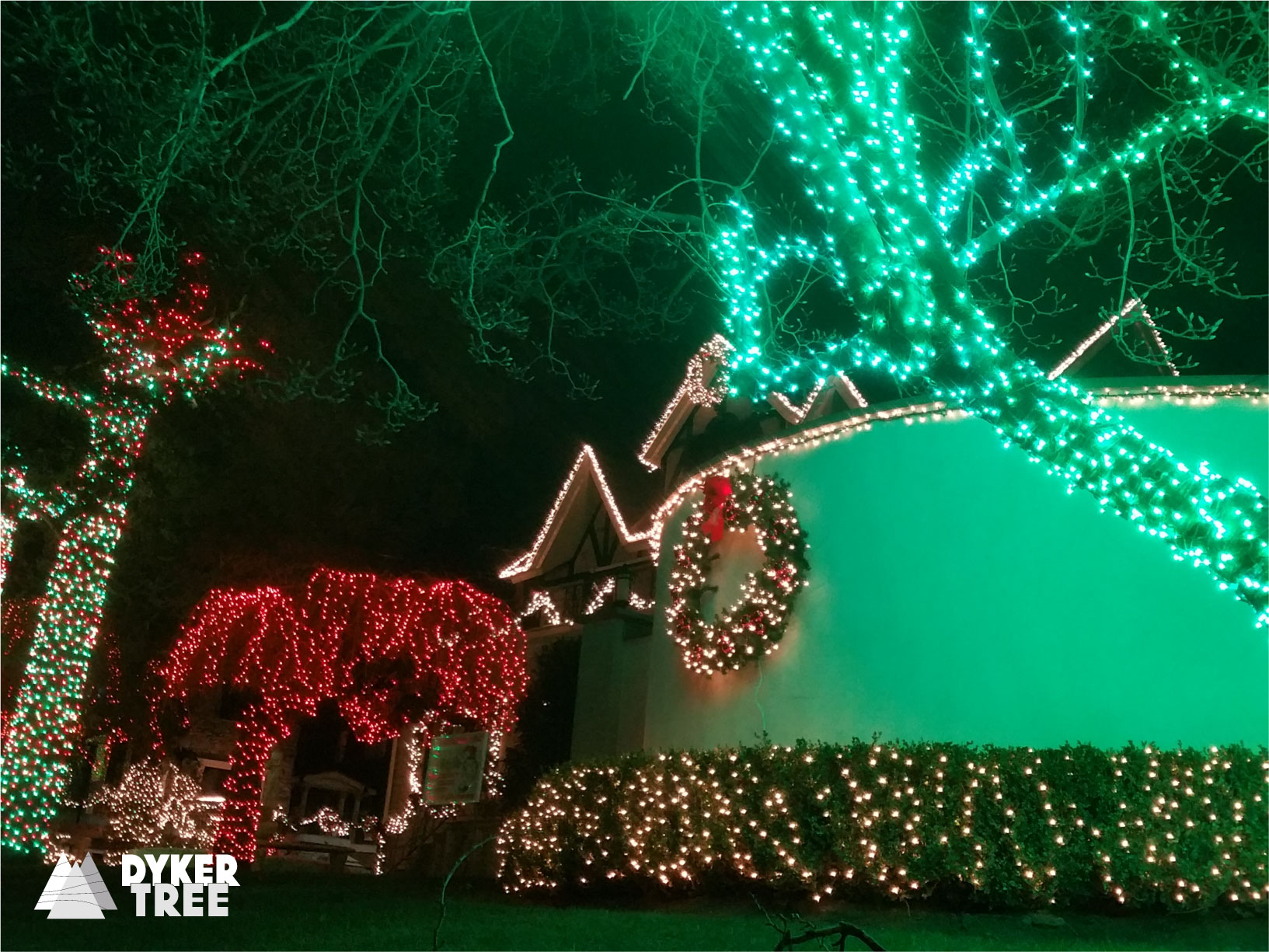 ---
HOW TO GET TO THE DYKER HEIGHTS CHRISTMAS LIGHTS
---
The best lights are on 11th Avenue to 13th Avenue and from 83rd to 86th Street. The closest subway is the D/M trains at 18th Avenue. From Times Square, it's 1 hour travel time in phoenix arizona bus to the neighborhood. This includes approximately 20 minutes of walking up and down some moderate hills.
There are actually several subway lines that can get you to the neighborhood. It's just that the listed option below is the easiest from Times Square. We have listed additional tips for visiting on your own below.
Be sure to use our Google map for directions to the Dyker Heights Christmas lights from anywhere in NYC.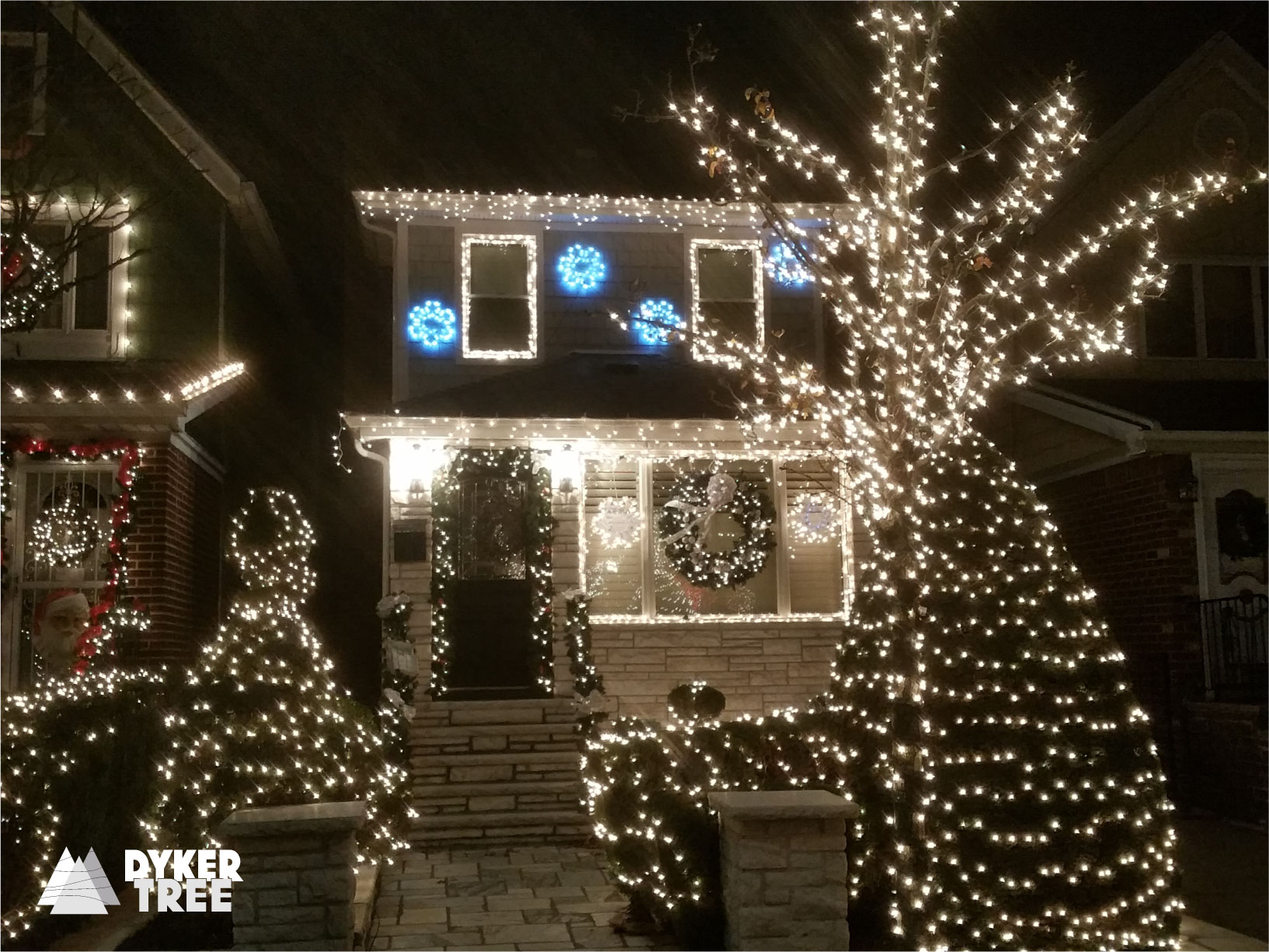 ---
The Dyker Heights lights start the weekend after Thanksgiving, but the best time to see the most lights is in mid-December or later when most of the displays are up and running.
The best displays are usually on weekends.
Try to go between 5 and 9 pm. Most owners turn on lights when it gets dark and then start shutting them down before they go to bed.
Look for the Spata house (with Santa outside, played by family members) and the Polizzotto house (with 29-foot motorized wooden soldiers). They were among the first families to begin the tradition of elaborate decorations in the neighborhood in the 1980's.
The best lights are located quite far from the subway station. You will be in for about a mile walk (20 min), so be prepared!
December in NYC can be very chilly and you will be outside for awhile. Dress warmly!
Consider making a stop for hot chocolate or warm drinks. Several reviewers suggest that hot drinks can help to keep you warm while seeing the holiday displays in this neighborhood. You could also bring something warm to drink in a thermos if you don't feel like stopping at a store.
Bring a camera with you and prepare to take some fantastic pictures!
Several visitors recommend stopping at some of the restaurants located on 13th Avenue for a quick bite to eat either before or after your walk around the neighborhood.
As you can probably imagine, there will most likely be a large crowd in the area. Walking from one house to the next might take a bit longer than you expect. Be prepared for stop-and-go foot traffic.
The Dyker Lights have been the subject of both a Conan O'Brien special and a PBS documentary.
Most of the displays are not actually done by the homeowners, but rather by local professional decorating companies.
The Dyker Lights are always wonderful, but for a really fantastic (and easier!) experience, there is an organized bus tour that takes visitors out to Dyker Heights and shows them around. This is a good option for anyone who is worried about finding their way around. Plus, it is always great to get a little extra information on a tour! Of course, our pay-what-you-like tour is the best way to go.